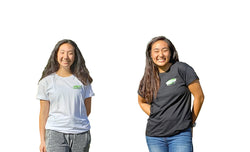 Rock Green Med in Style
100% Cotton
We are confident that you'll love our natural, herbal products, so much so that we will provide you a full refund if you are dissatisfied for any reason.*
Plus, you are not required to ship back the item, so feel free to share it with a friend or give it to someone who could use it!
All you have to do is email us at support@greenmed4u.com within 30 days of receiving your order to get your money back.
*We reserve the right to refuse any refund if abuse is suspected.